Integrity of Self – Movement Arts (ISMA)
1361 H Street, NE, Washington, DC  20002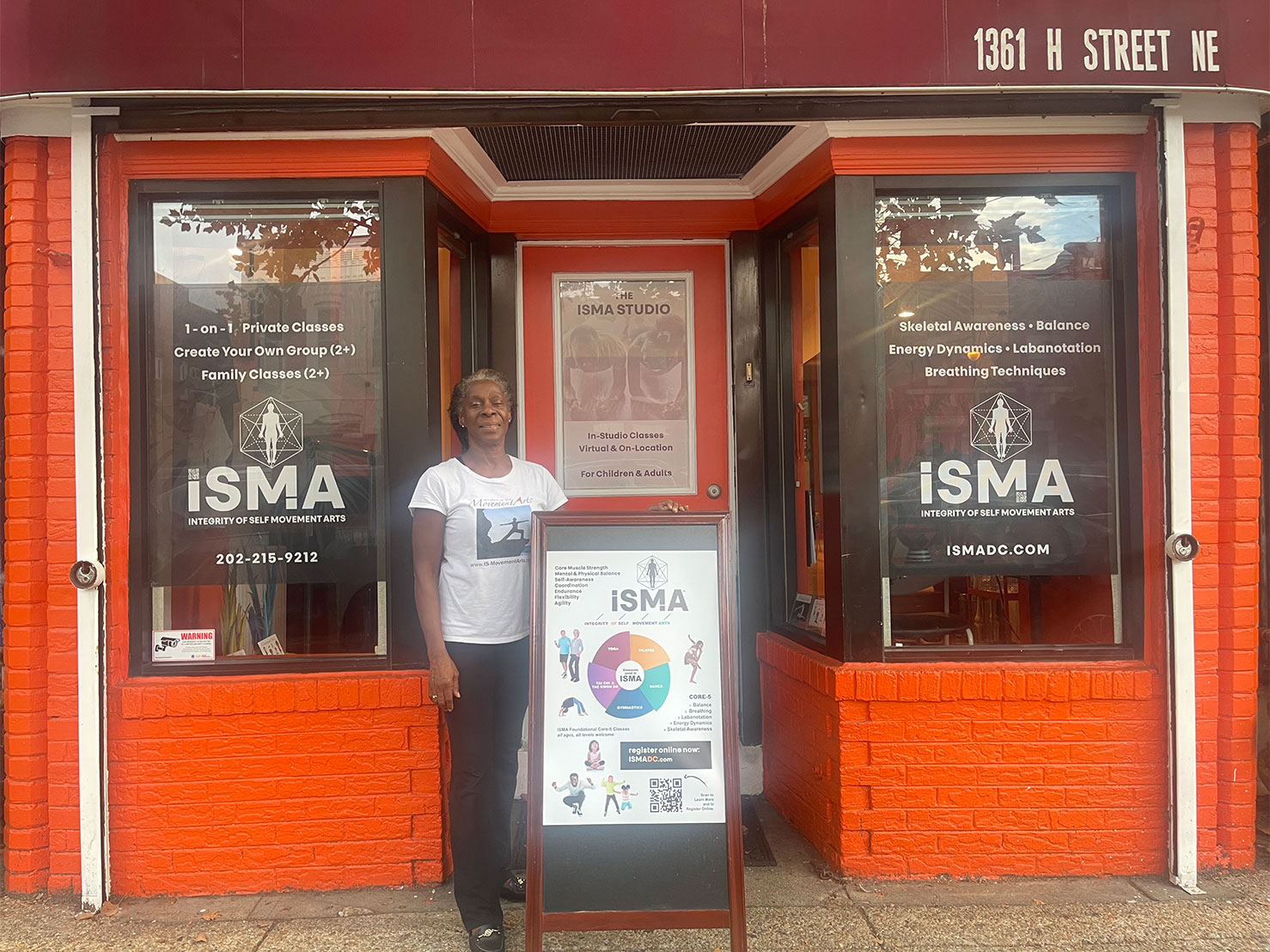 WHAT OUR CLIENTS ARE SAYING
Innovative, low-impact classes with focus on movement and balance. Very good!
— Grace Steckler
June, I wanted you to see this picture of Grace who just competed in a gymnastics meet in West Virginia. I think you were so instrumental in building her confidence!
— Susan Heine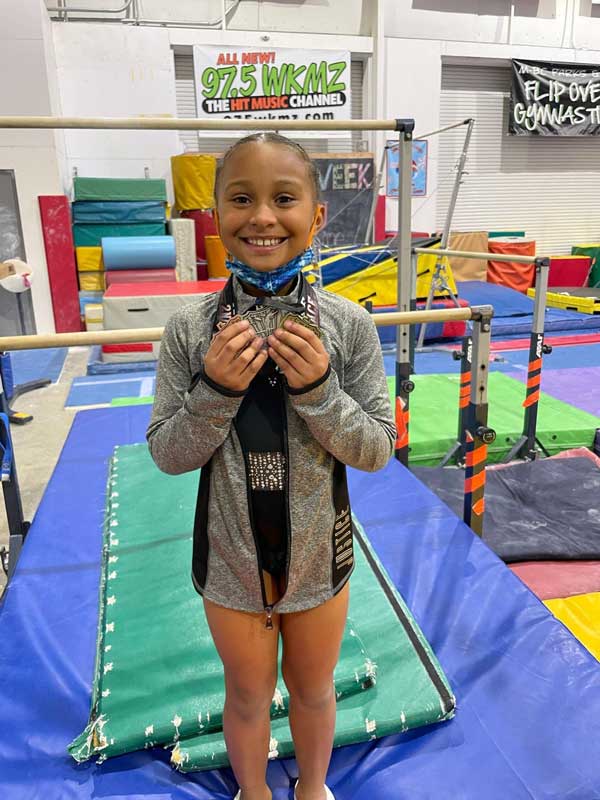 "It was so wonderful meeting you! I appreciate all of the effort and time you put into our class. I could sense the excitement and joy radiating off of the students. It was truly special to meet Mary Winston, and your studio is a magical place. "
"Thank you again for everything. I hope we are able to take another class one day soon. I know the children will take the strategies they learned and help them to regulate themselves through movement."
— Nicholas L (Special Education Teacher) Wheatley Education Campus
Hey Ms. June,

Thank you. You're the best teacher in the world. I like you. You help people with the cartwheel and then you make us do the bridge and then you put our head up and I like that and then it worked. You're the best Ms. June. I like your bird then pat him on the tail and then we let him fly. We scream at him and then he is on your shoulder. I like the skeleton. I like that you show us one two three and go back and forth back and forth and then 123 I go backward 12345678. I like you you're the best teacher and then you make me do that trick I said I don't know and then we roll around. Have a wonderful Friday.

Love,
Georgia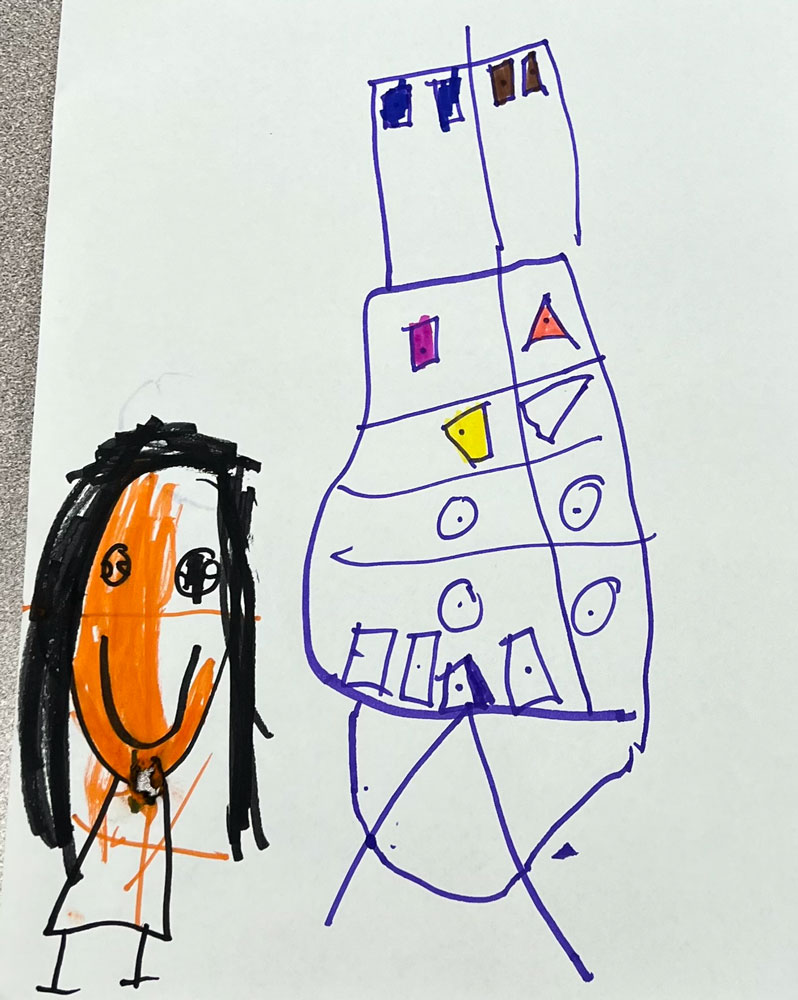 Georgia drew herself doing the mirror walk and counting to 8 back and forth. (9 years)
Dear Ms. June,
You best teacher I love you and yoga is so good. I liked learning about the spine. I will try again and do something good. The bird is so cute the bird flies it's so beautiful. I love the bird. It kind of cute thank you. Georgia me and Armani did our best. I can do stuff like a pose. I want to go there and do the same thing when I get older.
— Isaiah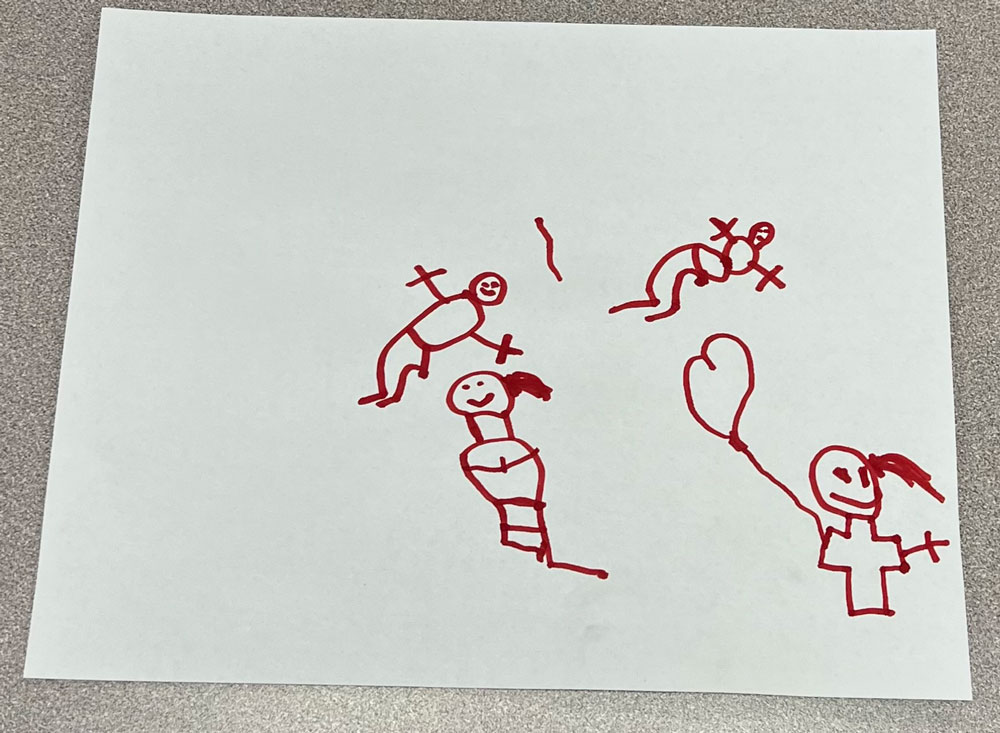 Isaiah drew his backbend that you helped him learn! (8 years)
Dear Ms. June,
I love your bird and everything. Miss June is the best teacher ever. I like Mary Winston she flies everywhere in the whole store. I love your skeleton and everything. You're so good. I learned to bump into the mirror. Miss June, you are the one and only.

Sincerely,
Armani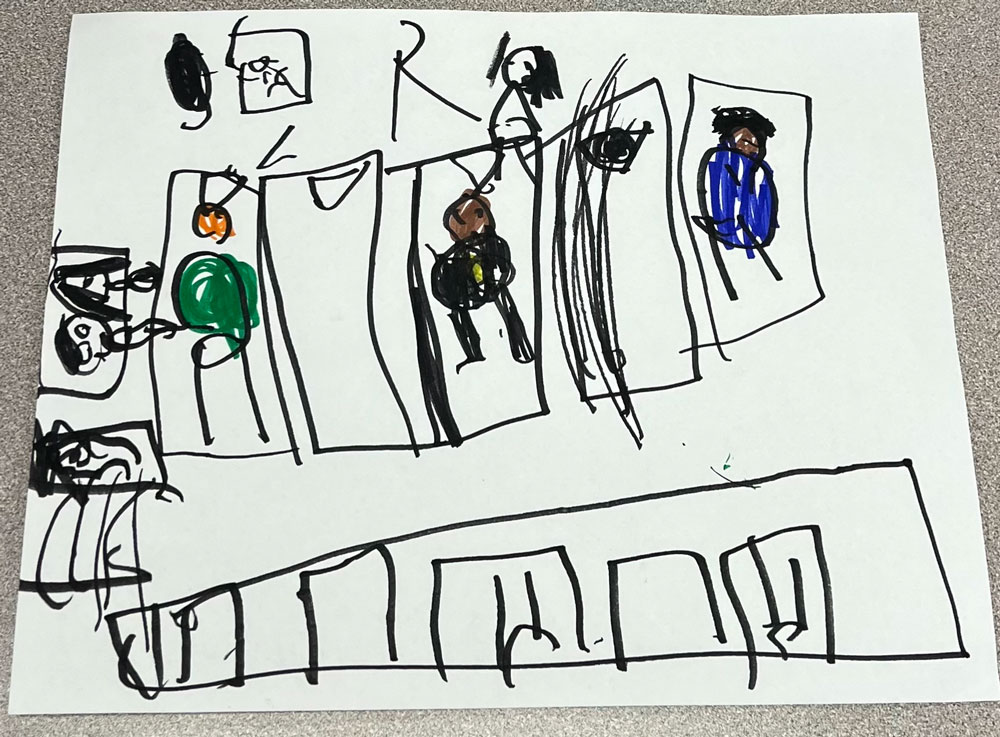 Armani drew everyone learning how to do the pelvic walk on their mat. (8 years)
"Thank you so very much for providing me with a new and broader understanding of the functioning of my skeleton and breath. As a result of the ISMA classes I have taken with you I am able to move with enhanced ease and endurance and this has improved my athletic performance. Additionally, in my daily activities, I am now able to "check in" with my spine and know whether I am in proper alignment thus alleviating unnecessary discomfort. I would recommend your classes to everyone of all ages who desire the fun and security of knowing how to move with ease."
— Elinor Reed
Working with June for just two months has had positive concrete results in my continued rehabilitation from a "mystery" that caused me to be unable to walk 8 years ago. Climbing stairs, walking city streets, keeping up with grandchildren, feeling balanced and confident in movement and awareness of my self in the environment are all improving steadily. I highly recommend this approach to learn to use the body and breath as an instrument for expanding awkwardness in movement.
— Linda Ashley
Integrity of Self MovementArts (ISMA) Classes are taught by Master June Idrissa. These classes encourages impressionable learners to efficiently use their bodies.
The toddlers and kids become aware of their breath, proper skeletal alignment, the flow of their energy, and the use of their imaginations. These students also learn to read Labanotation, the written language of movement.
— IBIZA
Integrity of Self Movement Arts is more than just a fitness routine, it's a daily pick me up, a smile for your WHOLE body. You remember to straighten up! You stand taller! It boosts your mood and self confidence. You feel optimally supported from within….amazed at what your body can do…and it's FUN!
— Brandi Redo
I am glad that I found this place I learned more about myself and my body taking this class.The relaxation learning what my body can do was so fun.I have to give a big shout out to Ms. June she really made it happen ❤️
— Ryan Rogers
Excellent classes! Would totally recommend to anyone to check out. Had a great trial class and can't wait to sign up for more classes.
— Imran F.
I had a good time. I was warmed up quickly and I was challenging myself with simple moves. My mind was charged and I was learning something the whole time. I recommend even a basic class as your movement foundation can be corrected. For example I was not physically aligned as I had thought. I tend to raise my chin too high.
Also just as you feel good after 30 mins of yoga I felt refreshed and amped ready for more. My kids have attended private lessons as well.
— Desmond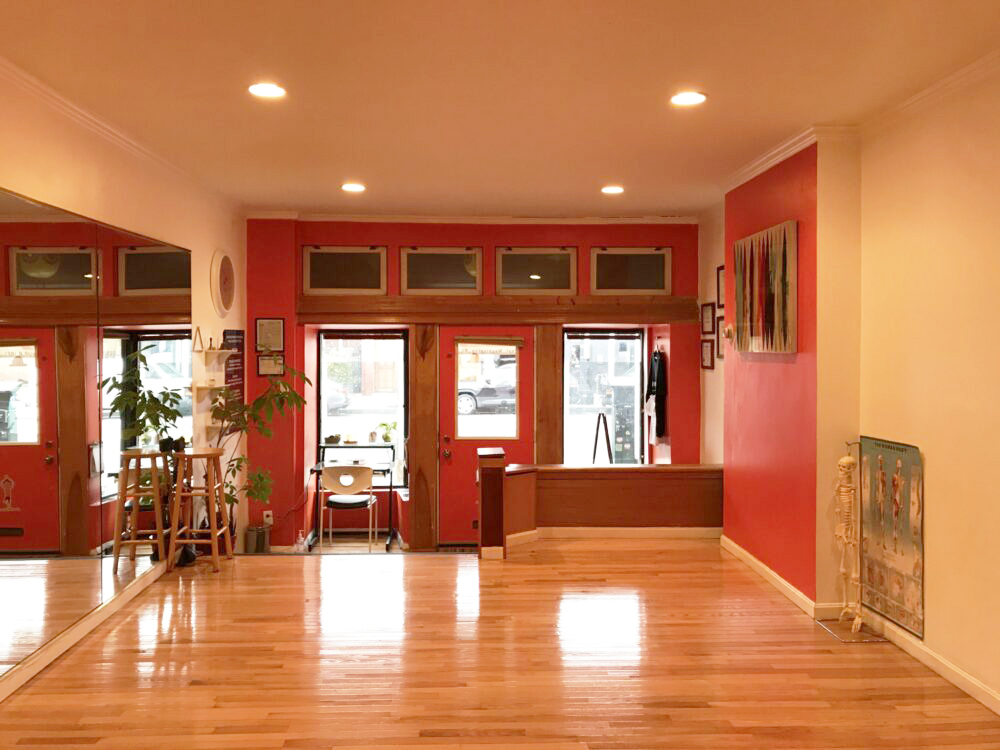 Clean Well-lit Studio with Hardwood Floors, Full Length Wall Mirrors, Lots of Natural Light from Large Showcase Windows. 
Available for Private or Small Group Classes, Photoshoot, Meetings, Video creation, etc.