ISMA incorporates dance, Pilates, yoga, martial arts, gymnastics, and simple everyday movements with mindfulness of the body as a movement instrument. Translating movement that treats the mind, body, and Spirit.
ISMA provides the physical benefits of aerobic fitness, improves the condition of the heart and lungs, develops strong bones, tones and strengthens muscles, improves coordination, flexibility, and agility, builds endurance, and releases tension. 
The joyous conclusion, then, is this: ISMA is rejuvenating, rehabilitative, and replenishing.
1. Choose Your Class
2. Decide if you want a private class or want to create a private group class of 2 or more.
3. Decide how many classes you want to take. We offer single-class, 4, 8, or 12-class packs. Please understand that classes are 1 hour long and we are open Monday – Friday 10 am to 7 pm.
4. Click Buy Now or Subscribe.

Personal Trainer & Movement Specialist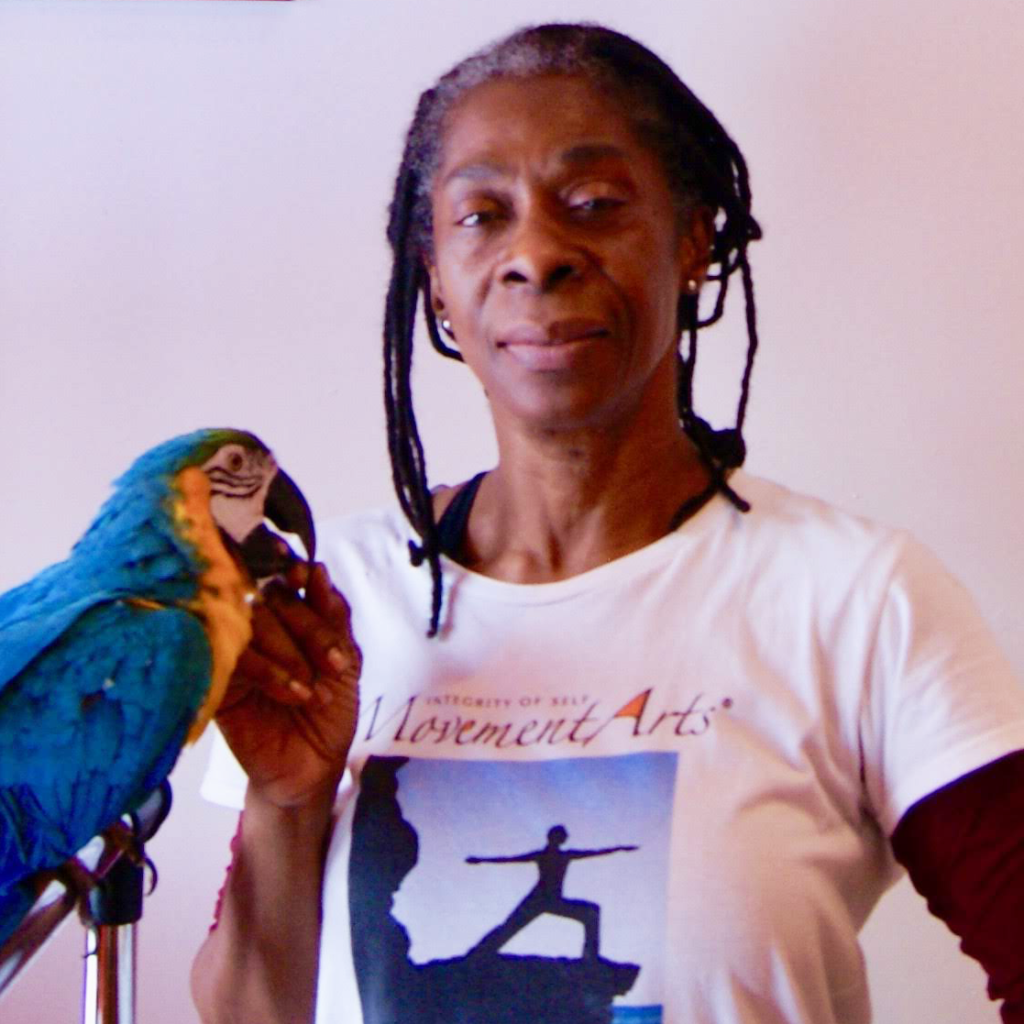 June Idrissa, featured in the video above, is an Integrity of Self MovementArts Specialist serving the DC metropolitan area and beyond. Experience ISMA with this restorative workout.
Integrity of Self MovementArts® (ISMA) is a system of movement education designed to encourage awareness, appreciation, and utilization of the individual as a movement instrument. In some cases, it is a re-examination of how we move, which enables us to train or re-train our bodies to adopt more efficient movement habits.
We have classes for everyone.
We help students achieve personal development through our private classes. We are able to tailor programs for their growth and desired goals. We relieve muscle tension and stress with the BREATHWORK class. Build strength, flexibility, and mindfulness with our ENERGY FLOW. We have DYNAMIC WALK ISMA for building stamina and dynamic movements. You have a little one that needs help remembering their posture, then schedule a CHILDREN'S class. All these classes provide the benefits that help nourish the mind and body. 
For Up-To-Date Information on What's Happening at ISMA!